Our Method & Approach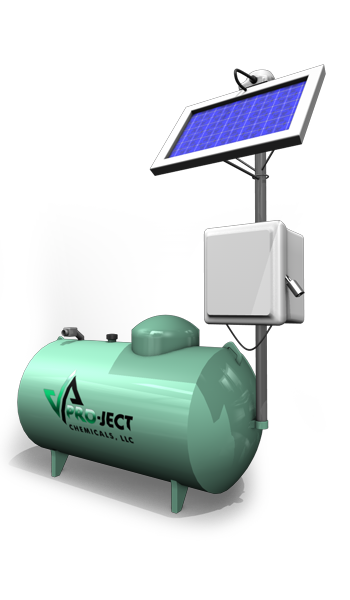 The Ayre-Flo™ Chemical Injection System utilizes a unique pressure-balancing technique to precisely apply chemical into oil wells using virtually no moving parts.
Micro-Batch™
Micro-Batch™ is our patented process that unites the application and circulation of production chemicals for customized treating solutions.
Smart Reporting
Pro-Ject Chemicals offers web-based communication capabilities to monitor the performance of your wells.
Application Science
Pro-Ject Chemicals has introduced a new method with the reliability of a treater-truck and the efficiency of a chemical pump.
Closed Loop System
Our process provides a closed system which prevents any foreign transfers of produced fluids.
Phased Array
Our method provides pulsed "packets" of various non-compatible chemicals synchronized into independent treating rotations and autonomous treating durations.